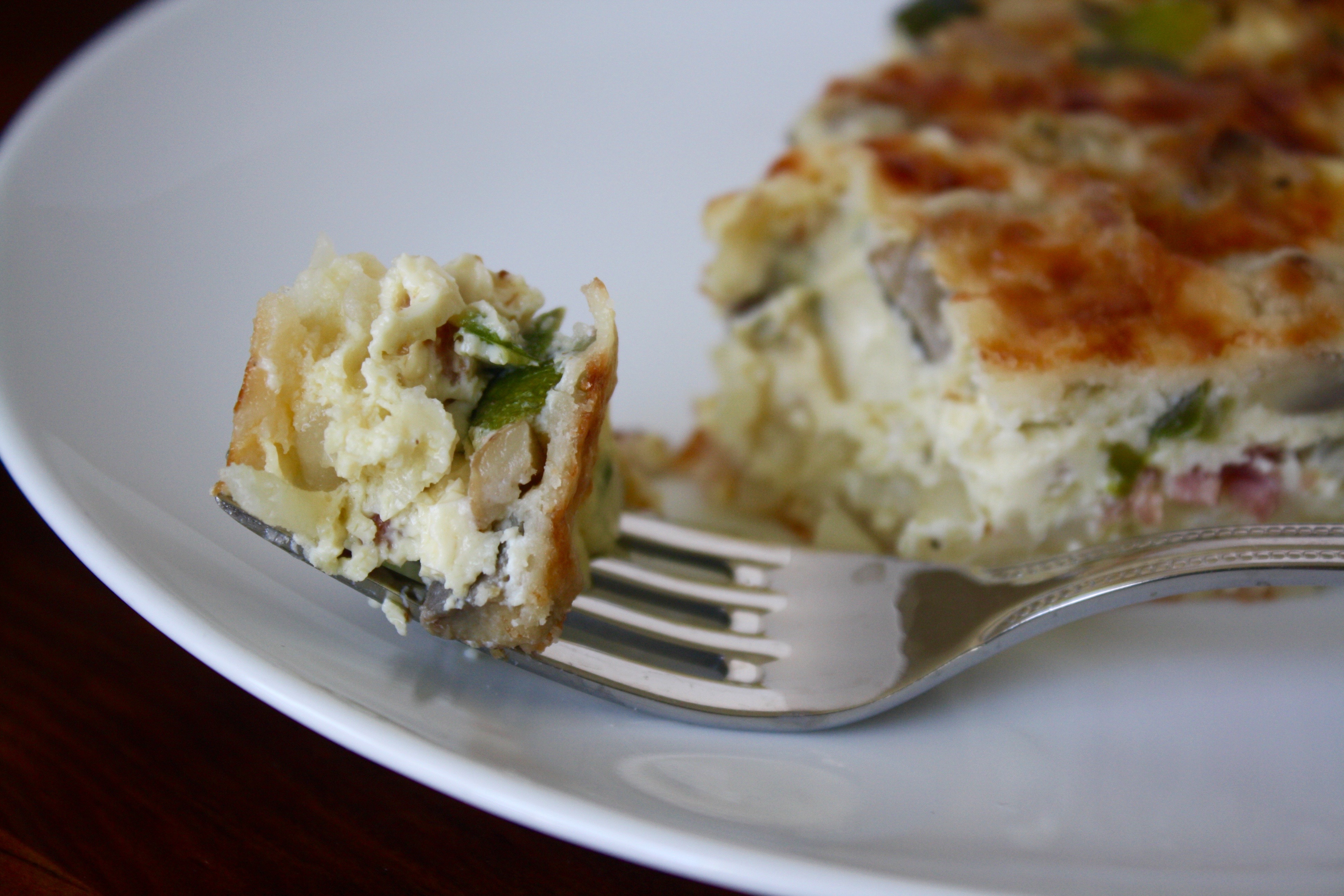 (Disclosure: I am a member of the Cabot Cheese Board, and they sent me the cheese I used in this recipe) This quiche is out. of. control. It's outtacontrol. My husband and I ate it in two days. And every bite sounded like this: "oh my god this is so good." A member of my family is currently eliminating a type of highly fermentable sugar called oligosaccharides, which we think is the cause of his stomach aches. It's found in wheat, onions, and garlic among other foods, which means a regular crust was out of the question. You know how when you're faced with a challenge, it often forces you to get creative? Well, that's how I came up with the hash brown crust. And I think you're going to love it.
If it weren't for these fermentable sugars, I don't think this quiche would have happened. So thanks for being so hard to digest, oligosaccharides! (But, honestly, I'd rather you not hurt his stomach please-and-thank-you). This is a fun breakfast for dinner recipe, but it's obviously great for brunches too. You get all the breakfast flavors in each bite – turkey bacon, cheese, hash brown potatoes, and eggs.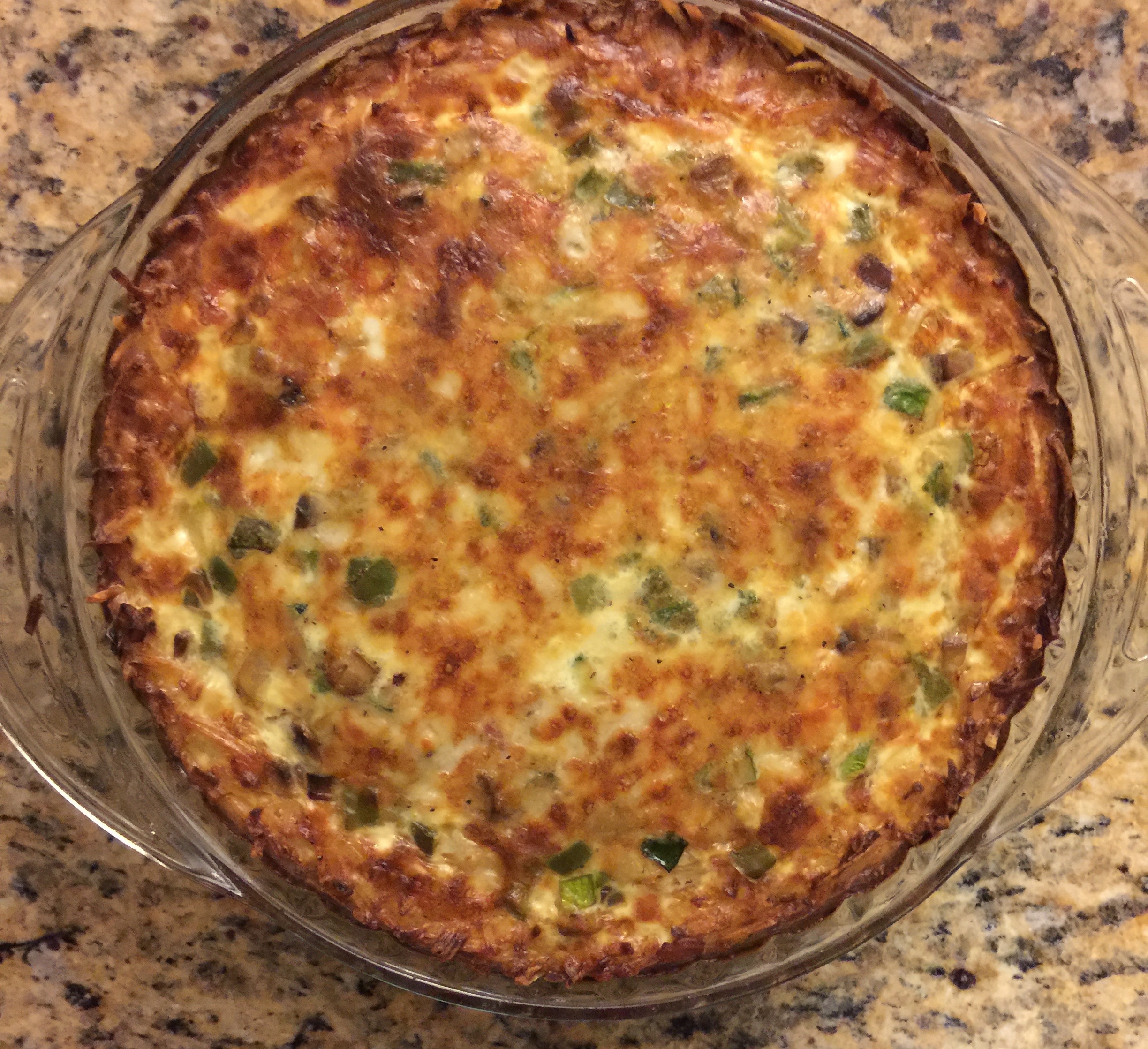 | | |
| --- | --- |
| | |
Preheat the oven to 425 degrees F

Combine hash browns, 2 tablespoons olive oil, and salt and pepper in a mixing bowl

Grease a 9" pie plate with cooking spray and add the hash brown mixture, pressing evenly into the pie plate to form a pie crust. Cover the bottom and sides

Bake for 25-30 minutes or until edges are golden brown. Reduce heat to 350 degrees F

Meanwhile, in a non-stick skillet, sauté turkey bacon over medium high heat until brown (add a little olive oil if needed). Remove from the pan and set aside

Add remaining tablespoon oil to the skillet and sautee chopped vegetables over medium high heat about 5 minutes, until tender. Dry the vegetables by wrapping in paper towel and gently squeezing - try to get them as dry as possible

Add 1/3 of the shredded cheese and all of the turkey bacon to the bottom of the pre-baked crust

Spread the cooked vegetables evenly on top and sprinkle with another 1/3 of the cheese

Combine eggs, milk, salt and pepper and whisk until frothy. Pour egg custard into the crust

Top with remaining cheese

Bake for 40-50 minutes at 350 degrees F or until a knife inserted into the center comes out clean. Quiche should be firm on top but still jiggle a little when you shake the pan

Let cool for 10 minutes before serving
If you have trouble digesting lactose, you can absolutely still make this recipe. I used lactose-free milk and cheddar is naturally very low in lactose!