Sorry that my blog has been pretty quiet the last few days. I have been at an exciting public policy conference in Washington, DC with over 400 Registered Dietitian Nutritionists, dietetics students and interns, and Dietetic Technicians, Registered.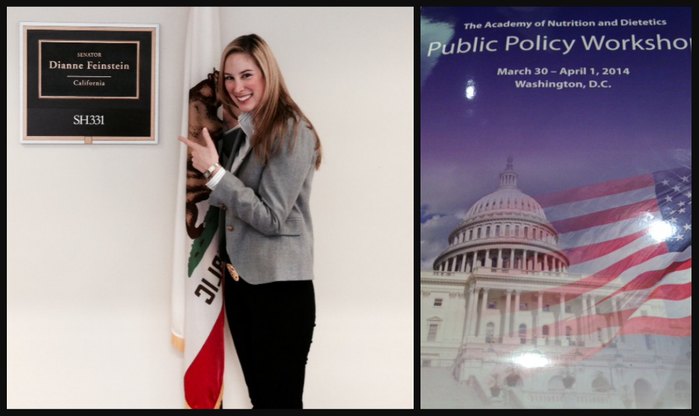 We stormed Capitol Hill yesterday to talk to our legislators about three very important pieces of legislation that can help improve our nation's health. They included securing funding for meals-on-wheels and congregant meal sites for older Americans, providing more affordable access to evidence-based obesity treatments, and making it easier for legislation focused on PREVENTION to get passed!
I am passionate about my work, and I truly want to make it easier for people to be healthy, feel their best, and prevent chronic disease through food and exercise. Yesterday, I made that clear to Senator Barbara Boxer, Senator Diane Feinstein, and Representative Henry Waxman of the Great State of California.
(This is a long one, so if you skipped to here, here's the bottom line: I'm here for you.)
xx
Caroline