I made you whole wheat blueberry zucchini muffins, studded with walnuts and naturally sweetened with maple syrup and orange zest. They rock.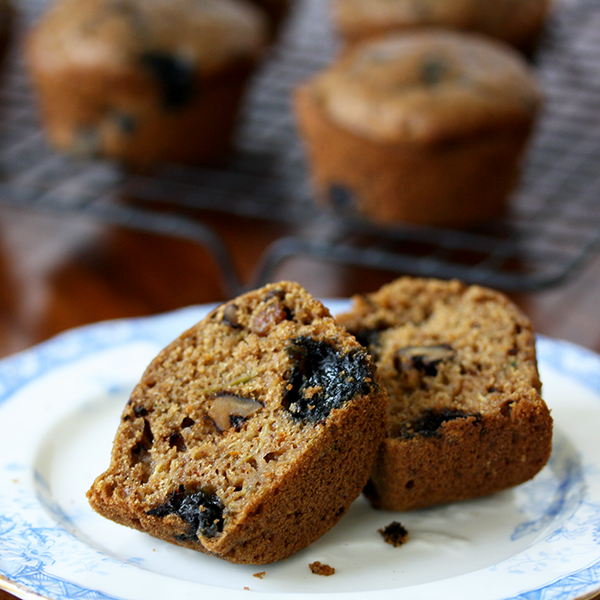 These muffins are super freezable, so you'll always have a homemade breakfast at the ready. You can pop them in the microwave at work and have them with a skim latte or high-protein yogurt, or bake them in the oven at home on the weekend. Decisions, decisions.
| | |
| --- | --- |
| | |
Heat the oven to 350 degrees F. Grease a 12-cup muffin tin or use muffin liners coated with non-stick spray

Mix together the dry ingredients in a large bowl: flour, baking soda, cinnamon, walnuts and salt; set aside. Combine the wet ingredients in a another bowl: maple syrup, zucchini, low-fat milk, vanilla extract, egg, olive oil, and orange zest

Make a well in the center of the dry ingredients and pour the wet ingredients inside. Stir the wet ingredients into the dry ingredients until just blended. It's okay if there are lumps.

Gently toss blueberries in 1 tablespoon flour to coat. Stir the blueberries into the batter

Spoon the batter into the muffin tins, filling them about 3/4 of the way full. Bake for 19-22 minutes until a toothpick inserted in the center of a muffin comes out clean. Cool tin on a wire rack for 10 minutes and then transfer individual muffins to a wire rack to cool completely
To Freeze:
• Cool muffins completely
• Wrap in foil or place in freezer bags and label with recipe name & date
• To enjoy: Thaw at room temperature, microwave each muffin for 30 seconds, or bake in foil in a 350 degree F oven for 10-15 minutes.
• Muffins can be stored for up to 2 months in the freezer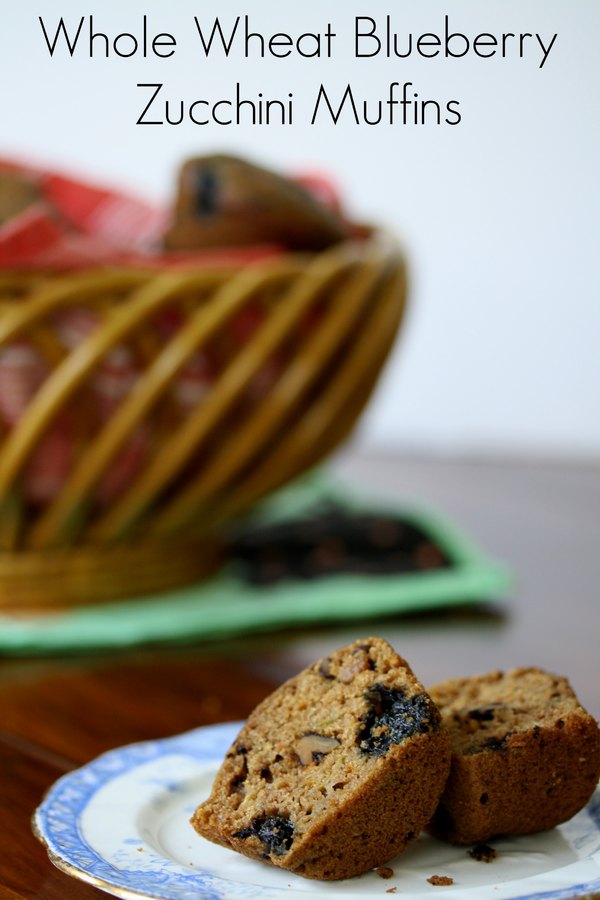 Happy muffin-ing!