California avocados are in their prime season right now. And let me tell you, they are so good. Like crazy good. So, when the California Avocado Commission sent me two dozen avocados to play with, the first thing I thought of was guacamole. It's deceptively simple and easy to adapt.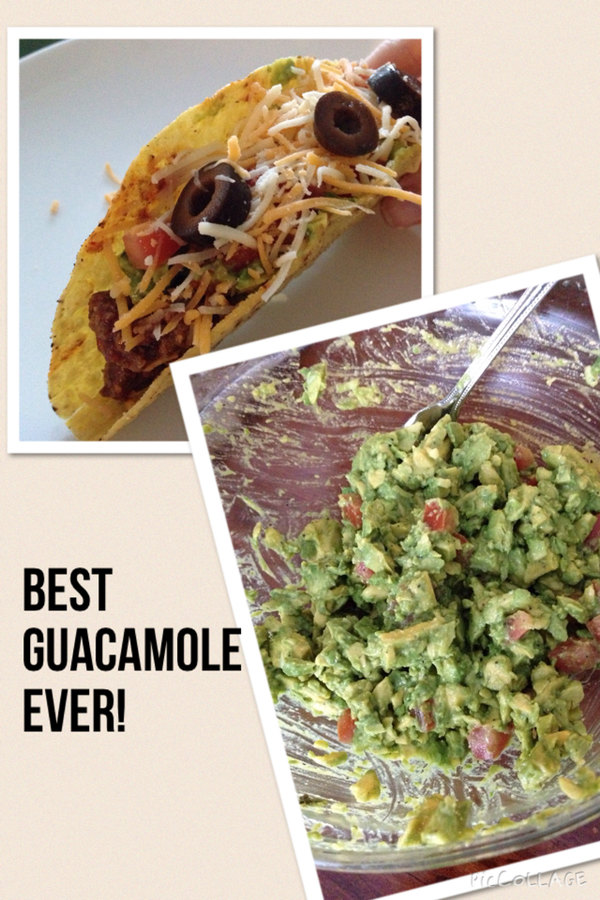 My favorite way to make guacamole is by adding fresh lemon juice, salt, pepper, a little garlic, and some chopped tomatoes. You don't need any fancy equipment. A bowl, a knife, and a cutting board will get the job done in under 10 minutes. I'm happy to share my easy guacamole recipe with you today. If you've never prepared an avocado before, here's a great how-to video from Real Simple. And click here for more recipe ideas!
| | |
| --- | --- |
| | |
Peel avocados and remove the pit

In a medium bowl, gently mix the avocados, lemon juice, garlic, salt and pepper

Using a sharp knife, slice through the avocado mixture until you reach the desired consistency
You can easily halve this recipe for two people (as I often do!)
Add hot sauce and/or red onions for a spicier, more intense flavor
Adapted from Ina Garten
  In case you're interested in the nutrition side of avocados, here's what you need to know:
They have "good fat." Avocados have mono- and poly-unsaturated fats, which can help reduce "bad" LDL cholesterol levels and reduce the risk for heart disease. Over 75% of the fat in avocados is "good fat."
Half an avocado has about 130 calories. Avocados pack tons of nutrients including 20 vitamins and minerals and healthy cholesterol-lowering fats, fiber, and phytosterols (compounds that compete with cholesterol for absorption, thereby reducing cholesterol absorption!) One serving of avocado is 1/5th, but I've never stopped at just 1/5th before!
If you can, get yourself some California grown avocados or any Hass avocados (the ones you typically see in your grocery store, which may actually be from California). Hass avocados are amazing and available worldwide all year round! Sources:
Note: The California Avocado Commission sent me free avocados, but I was under no obligation to write about them or share on social media. I was not financially compensated for this post.