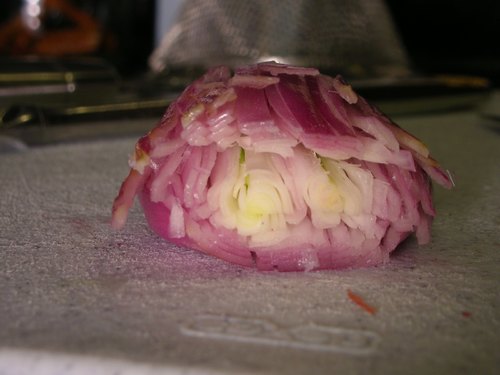 I don't claim to be a knife expert, but I do know when I'm hungry, I want things to be chopped and diced as fast as possible. I made chicken marsala for dinner the other night, and needed to dice up a shallot for the recipe. If you're looking to cut down on prep time, this is a helpful trick.
For a shallot (pretty thin and flat), cut off both ends and peel off shell. Make thin slices into the shallot lengthwise, almost touching the opposite end. Then, cut horizontally into the shallot from the front a few times. Now you're ready to go. Cut the shallot widthwise to dice!
If you're chopping an onion, cut off both ends and slice in half lengthwise. Then follow the same directions above.