The Super Bowl is just a few days away, and whether you're hosting a party, going to a friend's house, or lounging around waiting for the game to stop interrupting the commercials, you're going to be eating. While you don't need to set out a super healthy spread, it's always good to have at least one waist-friendly dish on the table so you have options.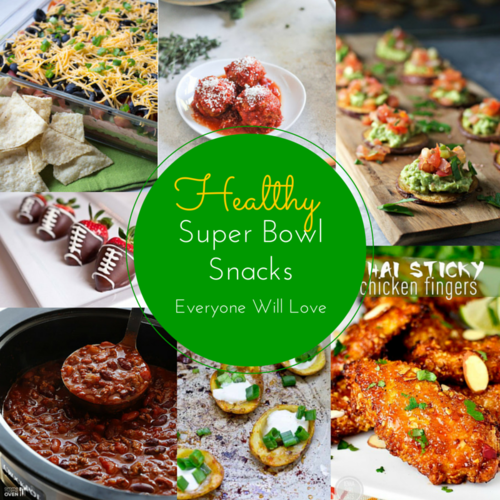 Some words of wisdom for your Super Bowl day:
If it doesn't taste good, don't eat it. If you're full, stop eating. This sounds so simple, but the only way you can recognize these things is by paying attention to what you're eating, and how you feel. Check in with yourself and try to hear what your stomach is saying.
Leave yourself little reminders. If you're eating buffalo wings, leave the plate of bones in front of you – people are less likely to overeat if they can see how much they've consumed.
Don't starve yourself so you have "extra calories to spare" at the party. You'll overeat and feel gross. Have a healthy high-protein breakfast with some fiber and healthy fat so you don't end up hoovering the Dorito pie before the game even starts.
Drink a glass of water in between every beer. It will help slow you down and keep you hydrated.
Make at least one of these healthy dishes!
Have a fabulous Super Bowl Sunday!
Apps
The Best Healthy Seven Layer Dip – fANNEtastic food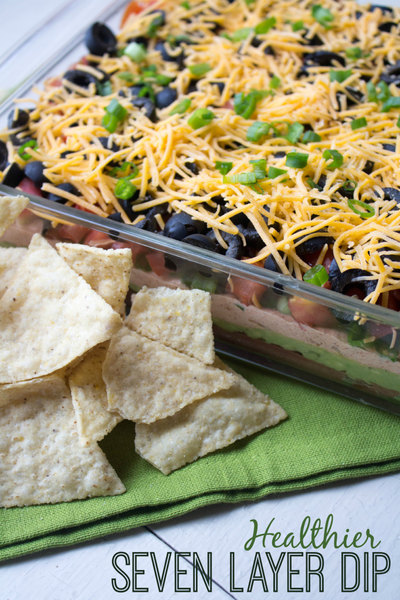 Healthy Potato Skin Poppers – Love & Zest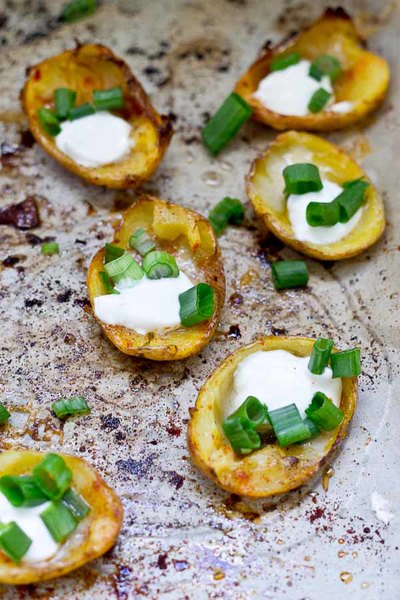 Thai Sticky Chicken Fingers – Iowa Girl Eats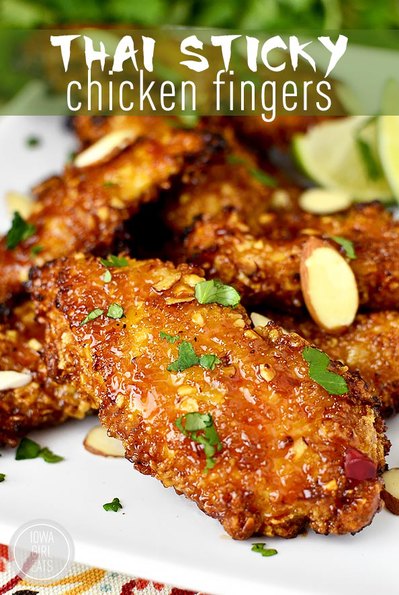 Loaded Potato Bites – Begin with Nutrition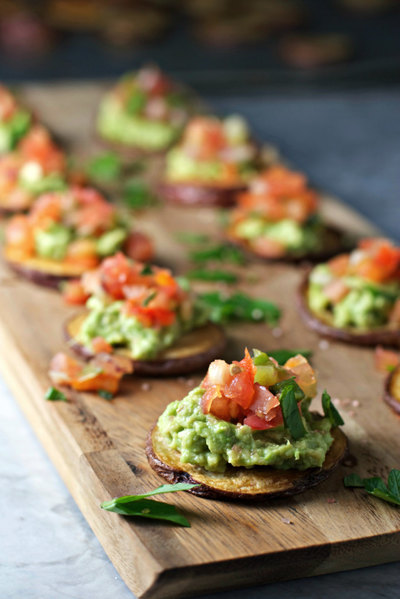 Skinny Baked Mozzarella Sticks – Skinnytaste
Healthy Crockpot Mini Turkey Meatballs – How Sweet Eats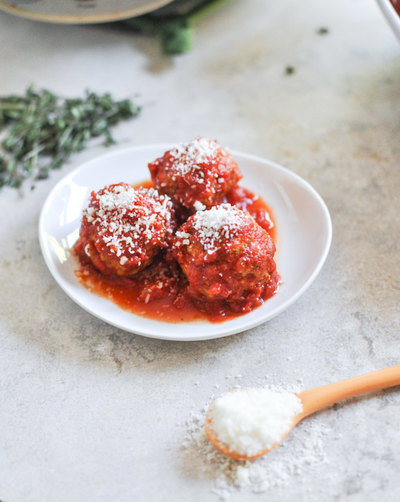 Slow Cooker Honey Orange Drumsticks – EatingWell
Hot Spinach Dip – Skinnytaste (the best spinach dip!)
5 Layer Greek Dip – Decor Fix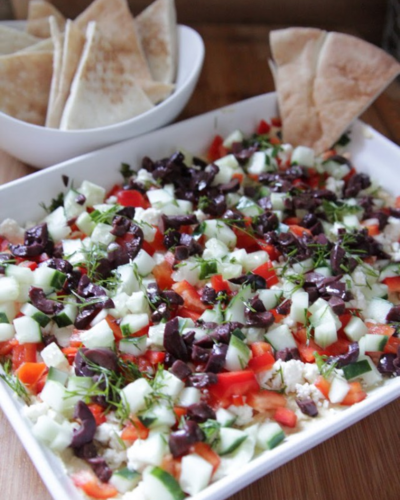 Cheesy Crustless Mini Quiches – Nourish RDs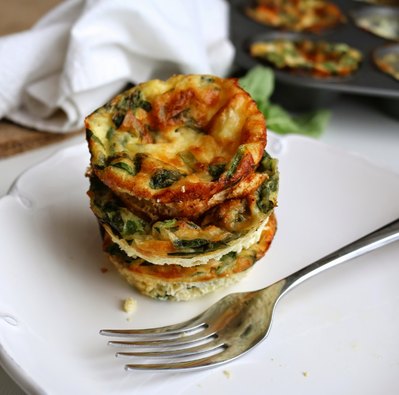 Guacamole – Ina Garten (my favorite guacamole recipe)
Cowboy Caviar – Spark Recipes
Slow Cooker Chex Mix – Gimme Some Oven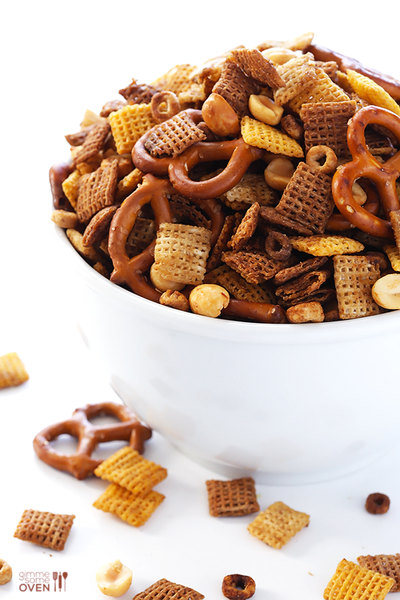 Cinnamon & Sugar Sweet Potato Chips – The Lean Green Bean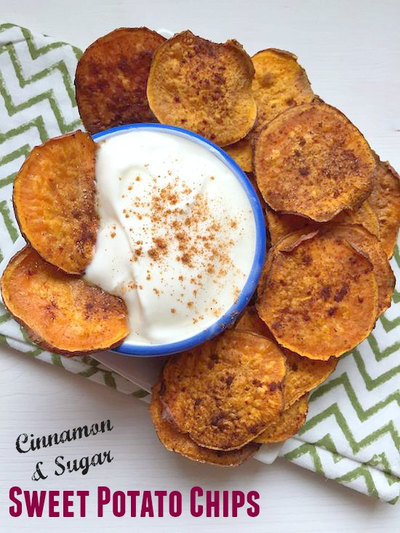 Heartier Fare
 Slow Cooker Chili – Gimme Some Oven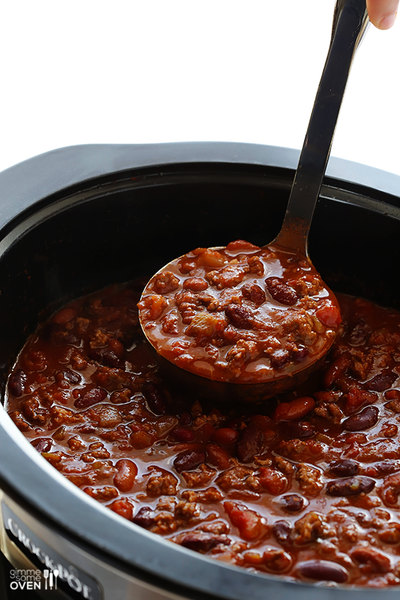 White Turkey Chili – EatingWell
Slow Cooker Turkey Chili – Two Peas and Their Pod
BBQ Chicken Tenders – EatingWell
Sweets
Chocolate Raisin & Pecan Clusters – Meal Makeover Moms
Chocolate Covered Strawberry Footballs – Domestic Fits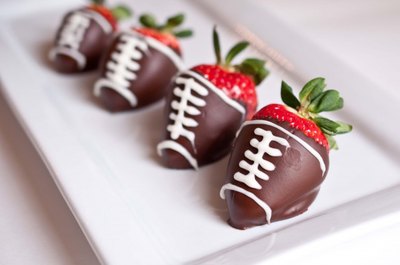 If you liked this post, I'd really appreciate it if you'd share it with your friends!
And if you haven't yet, sign up for my newsletter for insider health & nutrition information!
xx, Caroline