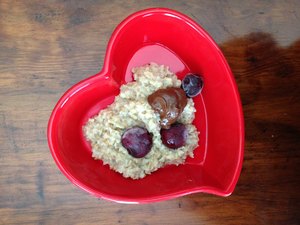 For this week's themed roundup, I'm giving you a peak at my morning breakfast routine and sharing some of my favorite quick breakfasts.
PLUS
A Giveaway! With Valentine's Day this weekend, I want to take this opportunity to thank you so very much for supporting my blog. You are my virtual valentines! As a valentine's present, I'm sending one of you a heart-shaped bowl designed by Ksenia of Breakfast Criminals, and 5 random winners will receive a personal valentine's day note in the mail.
Enter the giveaway below so I can show you how much I care!
@sweetfoodie is celebrating Valentine's Day by giving away a ceramic heart bowl & sharing her favorite 5-minute breakfasts! (Tweet This!)
5-Minute Whole Food Breakfasts I Love: 
(All of my breakfasts include one coffee + 1% lactose-free milk)
Chocolate Cherry Oatmeal:
Combine 1/2 cup of rolled oats + 2/3 cup mixed 1% milk and water + a dash of salt. Microwave for 3-4 minutes. Stir in frozen cherries and finish with a dollop of Justin's chocolate almond butter.
Weetabix Biscuits & Berries:
2 Weetabix biscuits + sliced strawberries + 1% lactose-free milk (I prefer Organic Valley's pasture raised milk). Because the biscuits get soggy really fast, I have a strategy. The bottom biscuit gets drowned in milk and the top biscuit sits on top and stays dry. Then I get some crunch in every bite!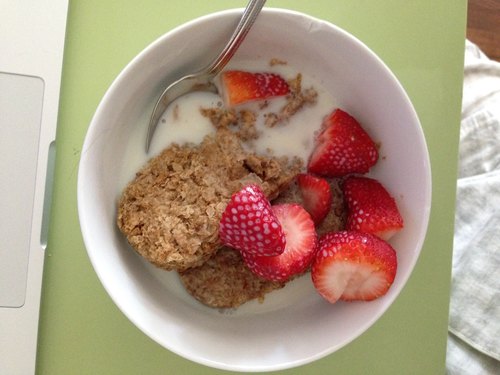 Creamy Oatmeal & Berries:
Combine 1/2 cup of rolled oats + 2/3 cup of milk and a dash of salt. Microwave for 3-4 minutes. Top with sliced berries and a dollop of nut butter.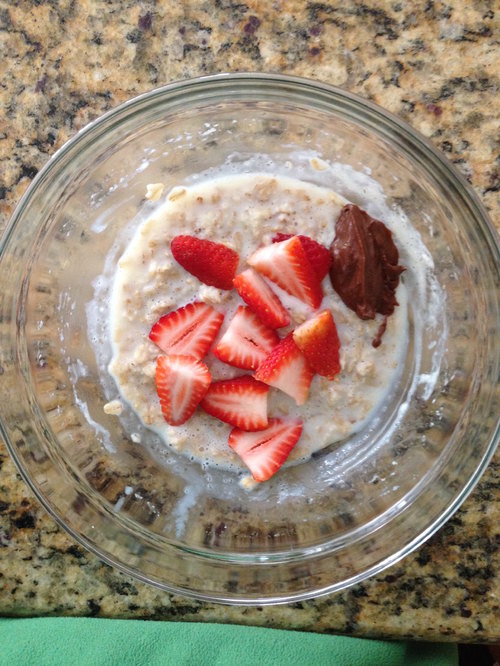 Honey-Sweetened Strawberry Yogurt & Granola
1 container of plain yogurt (like this 100% grass-fed whole-milk yogurt from Maple Hill Creamery) with a swirl of honey, popped amaranth granola (or your favorite low-sugar granola) and sliced California strawberries.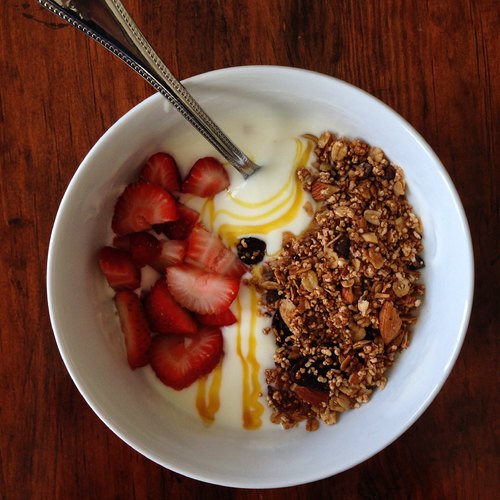 Bright Citrus Yogurt with Granola:
1 container of plain yogurt + popped amaranth granola + 1 clementine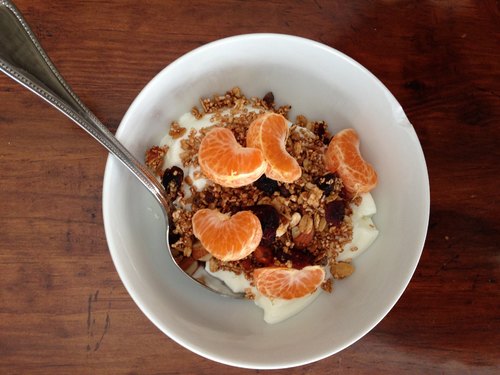 Overnight Fruit & Nut Muesli:
Mix fruit and nut Swiss Muesli with yogurt and milk as directed on the package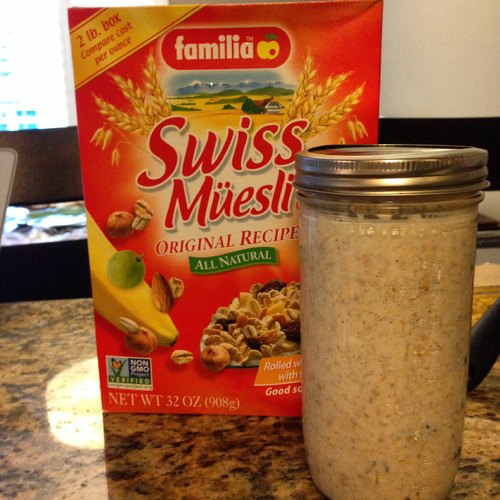 Maple Oatmeal Raisin Cookie Bites (recipe makes 8 / serving size is 2) + a Clementine:
In a medium bowl, stir together 1/2 cup of whole, rolled oats + 1/3 cup maple almond nut butter + 1/2 cup raisins (chopped) + 1/2 teaspoon cinnamon. Roll into 8 balls and refrigerate overnight. GREAT for travel.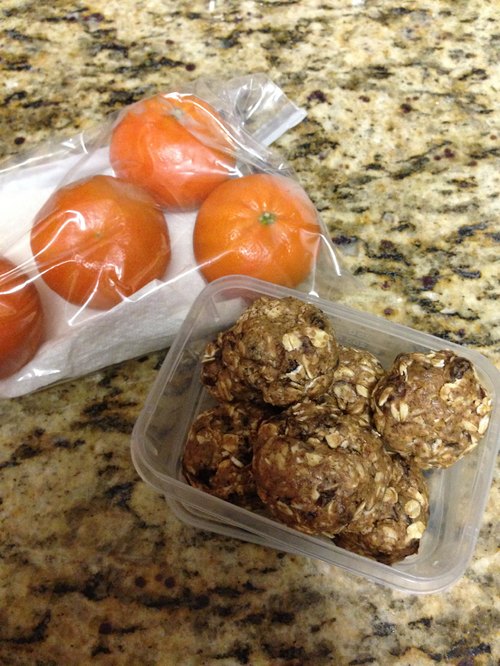 Egg Over-Medium on Whole Grain Avocado Toast (takes more than 5 minutes – make if you have extra time):
Mash 1/2 an avocado onto one piece of toasted whole grain bread (I love Dave's Killer Bread). Top with an egg cooked over-medium. But an egg cooked any way would taste good!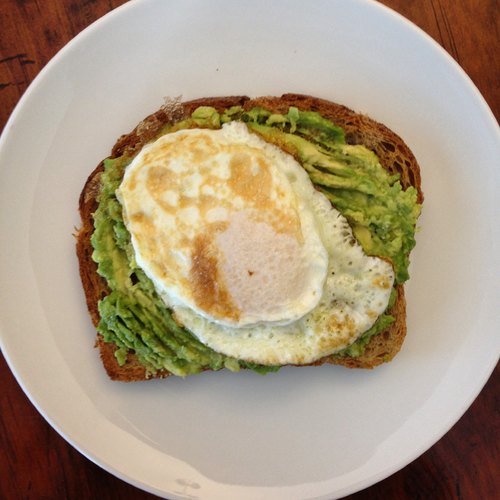 The Giveaway!!
Enter to win a heart-shaped ceramic bowl that looks like this one: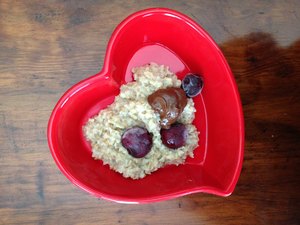 Disclaimers: (1) I received a coupon for a free sample of Maple Hill Creamery yogurt, but I'm only mentioning it here because I tried it and loved it! I was not asked to write about the product. (2) I am a blog ambassador for the California Strawberry Commission. I also happen to love strawberries, so I eat them a lot!