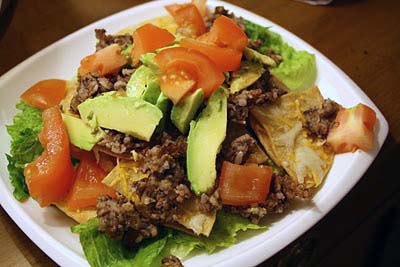 Whether you're cooking for the Superbowl or supper, consider swapping your traditional nacho recipe with a healthier version. Frozen black bean burgers cut down on prep-time, and add protein and fiber without the saturated fat traditionally found in this game night favorite.
Instructions:
Melt part-skim shredded cheese on corn chips
Top with mashed black bean burgers, chopped tomatoes, and fresh avocado.
Serve with tomatillo and traditional salsas for an extra flavor punch.
What are your favorite nacho toppers?