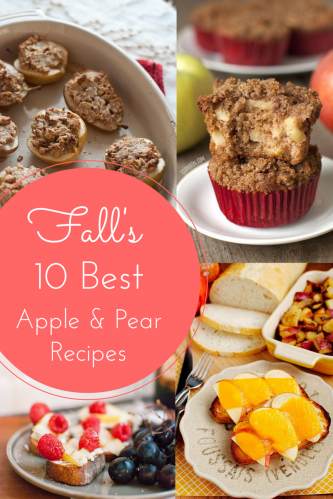 Fall is officially here. Gorgeous apples and pears are weighing down leafy branches, ready to be picked and loaded into over-full DIY picking bags. If you've picked fruit this season, you likely took more than you can eat. And you're here searching for the answer to the annual question: "Uh, what do I do with all these [apples/pears] now?" It's so fun to pick them, and they hold so much promise when you're in the orchard. But when you get home and wield them with a thud onto the countertop, they start to feel a little…overwhelming. I've been there. I grew up in New England. I've over-picked my fair share too.
So whether you've got extra apples or pears to spare or you're looking for seasonal recipes to eat while wrapped in a snuggy (no judgement), you're in the right place. Flannel pajamas are welcome too. Feety pajamas are good. Funny slippers with animal faces on them. Knit socks. Really whatever you like to wear while eating warm apple and pear dishes.
Fall's 10 Best Apple & Pear Recipes
Apples

:
Pears

:
+ 2 Bonus Recipes!
I've got to know – what's your favorite seasonal apple or pear recipe?