Thank goodness for oranges, who are kind enough to break up a long winter with their sweet, juicy, warmer-weather-does-exist flavor.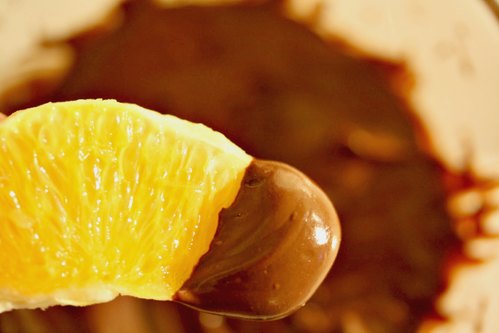 For a refreshingly easy dessert, microwave a large handful of dark chocolate chips. Heat at 30 second intervals, stirring in between until just melted.
Peel and separate an orange, and dip one end in the dark chocolate. Yum!